Tips on running backup with many files

Before backup is performed, Syncrify analyzes the number of files it needs to backup in one run. If you are trying to backup millions of files, it will take a long time to gather this information. In such cases we suggest you break up the task into multiple chunks.
Consider the following scenario where you want to backup your F:\Data folder. This folder contains sub-folders like the following image.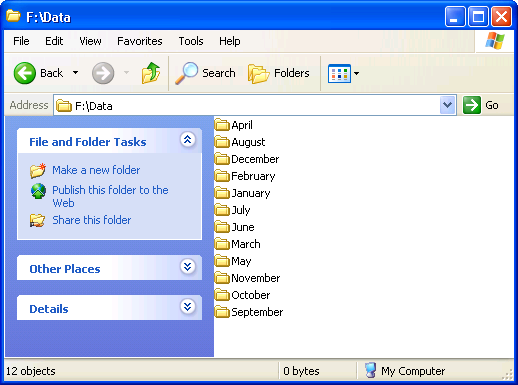 Assume each folder contains around
100,000
files adding to a total of
1,200,000
files.
One way to add these files to a backup profile is to add F:\Data folder, like the image below.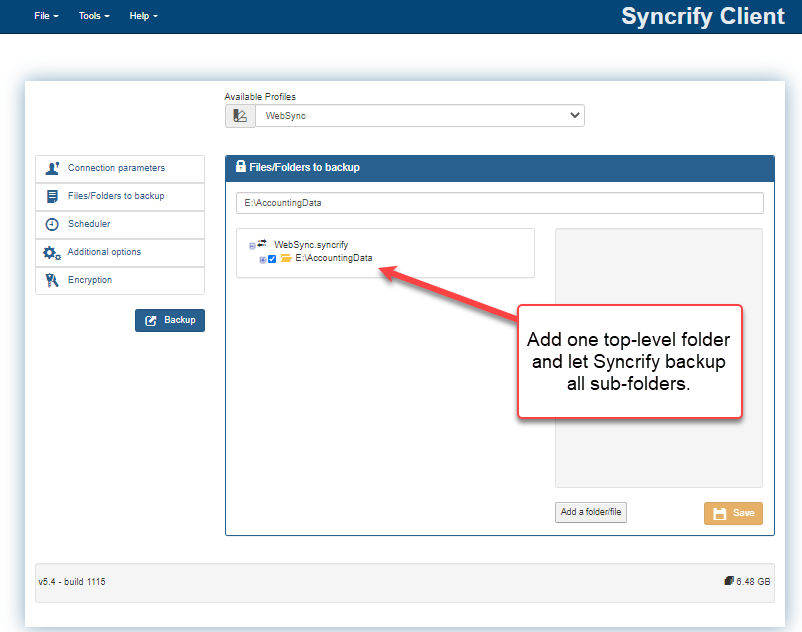 Syncrify builds one list per top-level folder. Since every sub-folder in this example is bundled together, building a file list of that many files can take a long time.
A better approach is to have multiple top-level folders as depicted by the image below.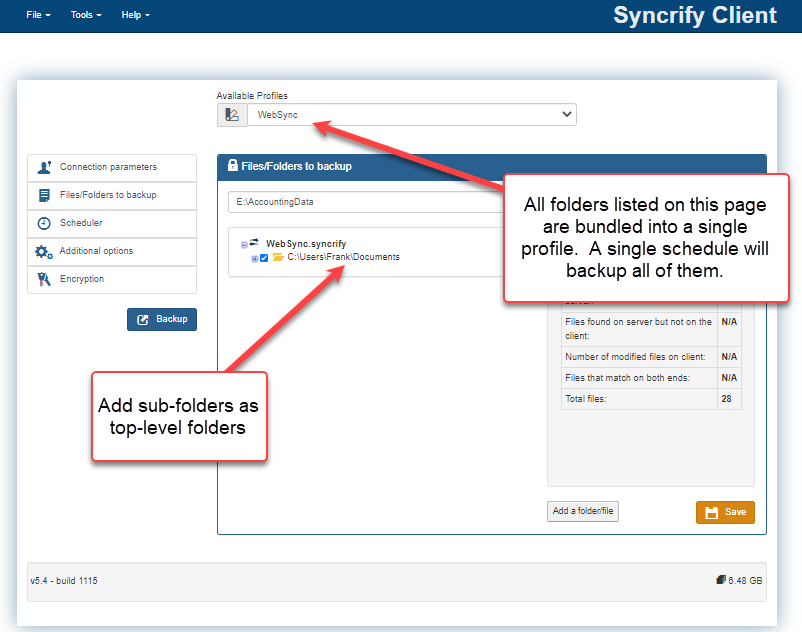 Try dragging files from Windows Explorer on to Syncrify client to speed up the process. There is no limit on the number of top-level folders for one profile.
There are two benefits of using multiple top-level folders.
Each folder takes less amount of time to backup
Less memory will be used to complete the task.