How can we help?
Syncrify Support Policy
Our Support Policy
Support is provided free of charge for the first year
Support for additional years is available for a charge and is optional.
If multiple licenses are purchased, support expiration is merged together. Click here for details
Email Support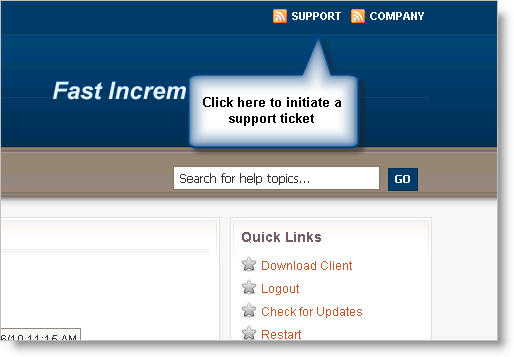 Although you can always send us an email at
support@synametrics.com
for any technical support questions, we recommend you click the
Support
link in the Syncrify server's web interface to initiate a support ticket.
Call us
Telephone support is provided to customers with valid support contract. You may call us at +1-609-750-0007 during our office hours (Monday thru Friday, 9 AM to 5 PM EST (New York time).
Contacting Support
If you are contacting our support department (+1-609-750-0007 x 2), please have your serial number ready.