Getting support for Syncrify
We offer support through various channels. However, to initiate a support request we recommend you click the support link on the upper right hand corner of Syncrify web interface.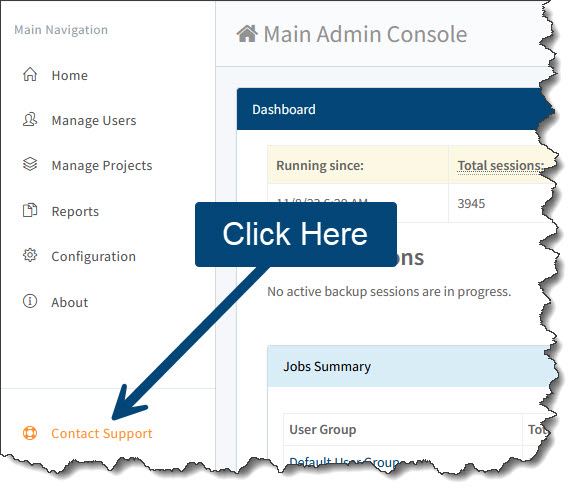 We recommend using this method because it sends us important information regarding your server that is helpful in solving the problem you have.
If you have not yet installed Syncrify server on your machine, send us an email to
support@synametrics.com