Branding Syncrify Client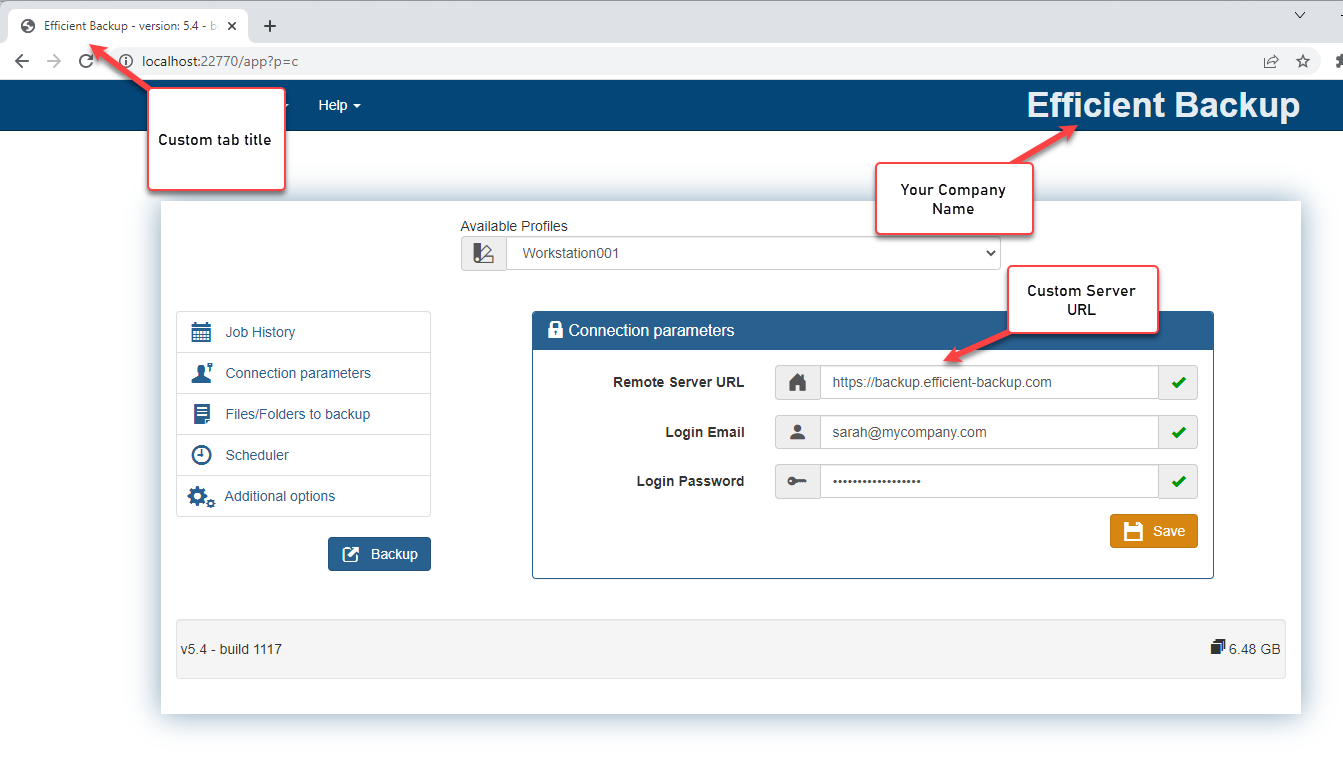 If you are a service provider, you might want to put your company name and logo on Syncrify client. Click the image on the right to see how a branded client looks like.
Branding Syncrify client involves building a custom installer. Once branding is complete, your clients should download the installer for Syncrify client from your server instead of downloading it from Synametrics' web site.
Prerequisite
You must be using the ISP edition of Syncrify. Branding clients is not available in the Personal or Professional edition.
Steps to create a custom installer
Log in as admin to Syncrify server's web interface
Click the ISP Configuration tool under the Quick Links section
Click Branding Syncrify Client
Follow the instructions on the screen to complete branding
Finally click proceed
What happens next?
The following occur in the background after you click the
Proceed
button.
Your copy of Syncrify server will contact our server with the branding information you just provided
Our server will take this branding information and create custom installers for Windows, Linux and Mac OS X
Syncrify server running on your end will automatically download the newly created installers to its local disk
An email will be sent to the Administrator confirming the files are ready
The Download client hyperlink that appears under the Quick Links section will get updated. From now on your clients should use this link to download client.
We strongly recommend you test the newly created installer before allowing your clients to download them.