Document information
| | |
| --- | --- |
| Document ID: | 1188 |
| Subject: | Previewing files on a host machine |
| Creation date: | 1/9/10 10:21 AM |
| Last modified on: | 1/9/10 10:25 AM |
Preview File

Starting from version 2.4, you can preview files on a host machine without downloading them locally.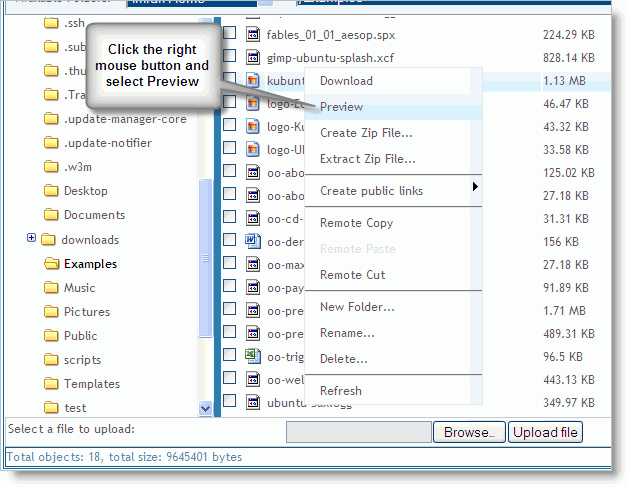 Restrictions on file preview
Not every file residing on a host machine can be previewed. For example, you should be to preview the following types of files.
Images (GIF, JPEG, PNG and Bitmaps)
Plain text files
HTML files
PDF files
Any files that cannot be opened in your browser cannot be previewed. For example:
A Microsoft Access database
Zipped files

Add a comment to this document
Do you have a helpful tip related to this document that you'd like to share with other users? Please add it below. Your name and tip will appear at the end of the document text.