Create a new rule similar to the following screenshots.
Select
Port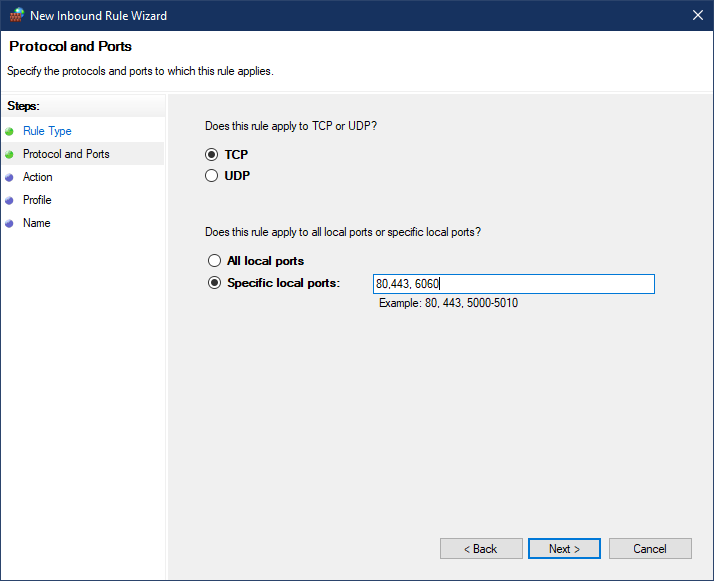 Specify the ports, separated by comma that you wish to use with SynaMan. By default, SynaMan uses 6060 when it is first installed. However, you may want to use port 80 and 443 if they are available on the machine.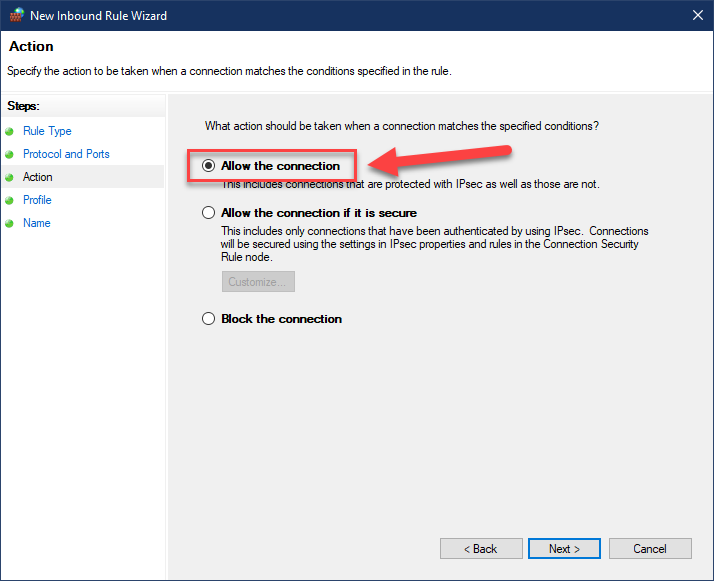 Leave the box selected for
Allow the connection
. Click the
Next
button on the following screens to accept the default and finally give this rule a name. For example: SynaMan.