Scripting Wizard
In earlier versions, users had to open a .SQL file in WinSQL's query tab then run the script. Now there is an alternate mechanism to run large set of SQL queries.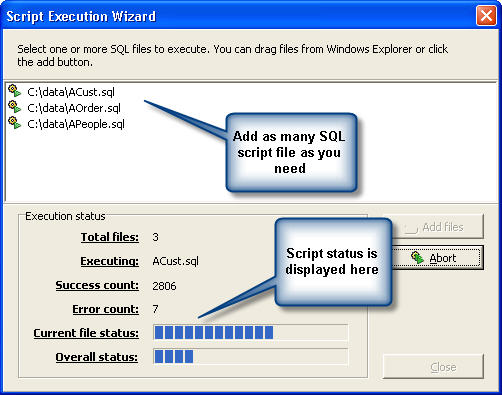 Easily run millions of DML queries like INSERT, UPDATE and DELETE
The wizard displays the completion status on the window
A log file gets saved in the Data Folder containing the scripts that failed to run
IMPORTANT:
This wizard is not designed to run SELECT statements. If SELECT statements are run, the generated resultset will not be displayed on the screen.