Document information
| | |
| --- | --- |
| Document ID: | 750 |
| Subject: | I don't see tables starting with SYS in WinSQL |
| Creation date: | 7/29/09 11:30 AM |
| Last modified on: | 7/29/09 11:30 AM |
Details
In order to see tables starting with SYS in INGRES, you need to set an option in your ODBC DSN. Refer to the screen below.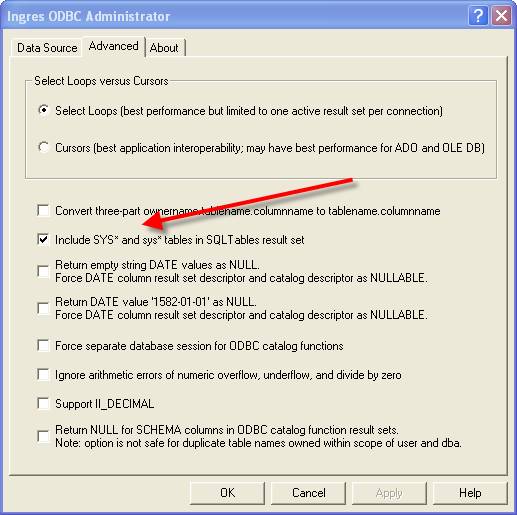 Add a comment to this document
Do you have a helpful tip related to this document that you'd like to share with other users? Please add it below. Your name and tip will appear at the end of the document text.