How MSPs, MSSPs, and Backup Solution Providers Can Enhance Their Remote Data Backup Service Capabilities
MSPs and remote backup solutions providers often wear many hats at the same time trying to solve multiple problems. Syncrify caters to all your enterprise backup needs to help you expand your service offerings with a comprehensive and standalone solution. Read more to find out how!
3.6 million websites went offline, disrupting banks, shops, government agencies, and news portals after a fire broke out in Europe's largest cloud service providers' data centers in Strasbourg, France, on March 10, 2021. Though some services only faced temporary inconvenience, the most severely hit victims were customers who stored their data without any backup. Such events are a testament that merely providing cloud services does not guarantee data safety, availability, and indestructibility. Data backup services hold equal importance that you cannot ignore as an MSP (Managed Security Provider) or MSSP (Managed Security Service Provider).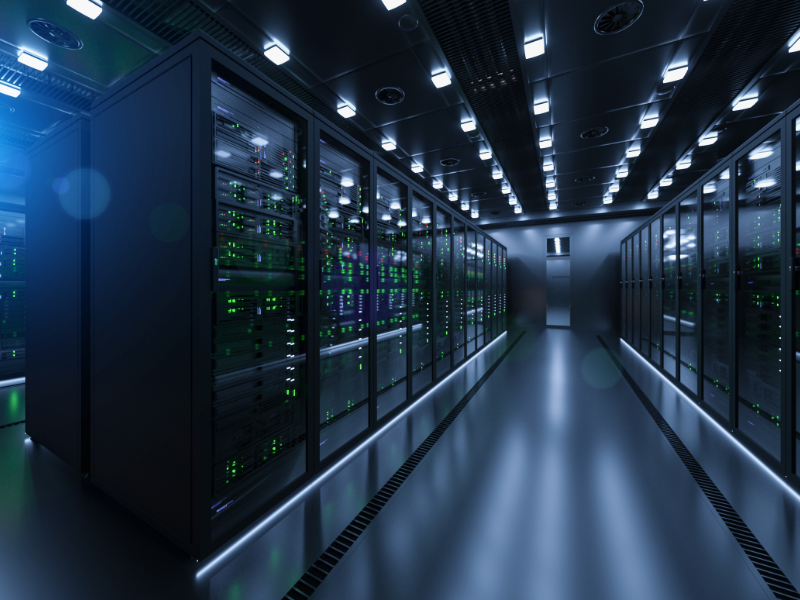 Without proper backup services, data stored on the cloud will be rendered unrecoverable following a disaster or cloud outage due to some other reason. If this still does not convince you, then perhaps these statistics would: The global cloud backup revenue is expected to reach US$190.5 billion, while it stood at US$21.7 billion in 2017 (absolute growth of over 770%), as shown by the graph below. These numbers highlight the tremendous prospect of growth for an MSP in the cloud backup industry.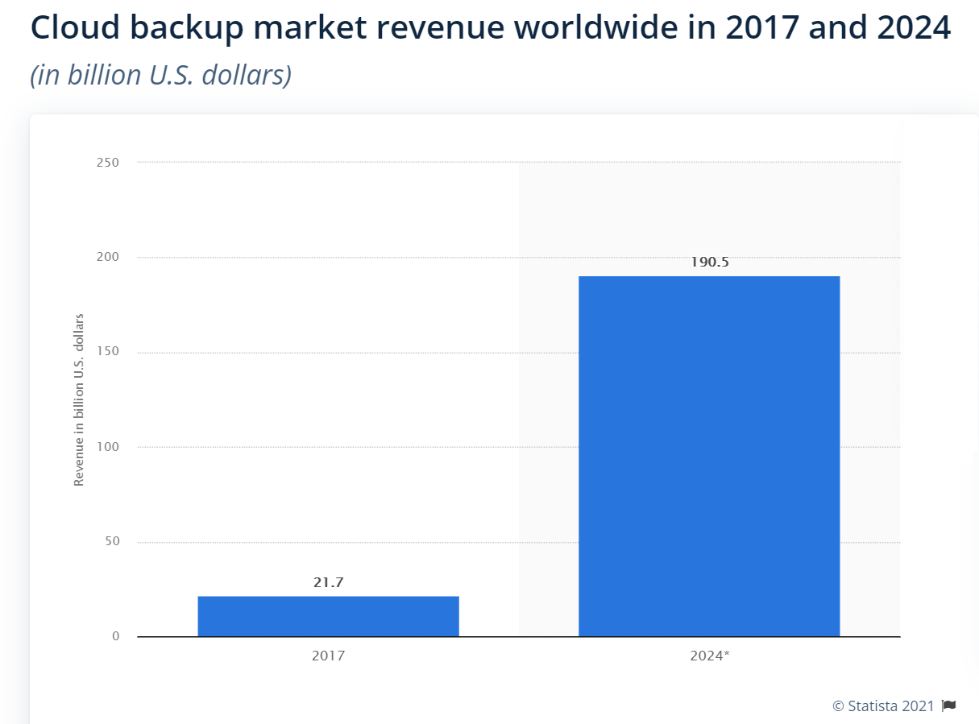 (Graph source Statista.com)
Key Problems And Challenges Related to Remote Backups that MSPs Face Today
Following are the critical challenges that MSPs providing remote backup services face today.
2 - Managing Automation
Providing quality services on time and within budget is a challenging task for any MSP. Most MSPs offer a set of services on-demand or on a subscription basis. To manage these services, MSPs will require expertise in multiple areas and a significant amount of automation to manage business processes efficiently without investing in superfluous tools and software solutions.
3 - Managing Integration
Another critical issue faced by organizations is the integration between applications and the cloud. The list of
factors
to consider before migrating an application to the cloud is long and makes integration a challenging task to manage.
Why Syncrify is The Best Choice as a Backup And Synchronization Solution
Listed below are three major reasons why Syncrify is ideal for MSPs that want to offer backup and synchronization solutions to their clients.
1 - Perpetual Licenses: Pay Once, Use it Forever
Syncrify
eliminates the system of perpetual payments, which means that there are no recurring fees of any kind, such as monthly or yearly usage charges or setup or bandwidth-related expenses. Users can pay once and continue using the same version of
Syncrify
forever without any ifs, buts, or extra charges.
2 - No Size, Bandwidth, or Frequency Limit For Backup
There is absolutely no backup data limit like any competitor product requiring users to pay more to store more. With
Syncrify
, users do not have any limits on file size, bandwidth, or frequency.
3 - Automated Backup
Syncrify
offers an exclusive feature that provides backup even when users are not logged in. It has a built-in service ensuring backup operations in the background that do not require the users to log in.
Key Features And Benefits: What Makes Syncrify Unique?
Syncrify offers an exclusive range of features that MSPs can offer their users; some of these characteristics that genuinely make Syncrify unique include:
1. Highly Secure
Syncrify
ensures both privacy and security for organizations using online backups. Administrators can create a private cloud within their organization to keep backed-up files within the network. It employs HTTPS to secure communication between the client and server and SSL to encrypt file transfers and administrative tasks.
Syncrify
provides alerts for ransomware infection cases in assets before running backups. Files on the server are encrypted with AES and can only be accessed with a password key.
2. User-centric Design
With a multi-tier backup system,
Syncrify
boosts performance for backups using a firewall-friendly protocol, HTTP(S), mitigating the need for additional configurations.
Syncrify
also offers Syncribox, a cloud service wherein you won't have to worry about any privacy concerns. Users can backup and view their files from anywhere globally, maintain multiple versions of backed-up files, compress data before sending them, and ensure background backups.
3. Cost-Effectiveness
Syncrify
sets itself apart from the crowd in the sense that it presents itself as a product rather than a service. A service has a recurring payment setup. However, as a product, the user purchases it and uses it forever without the hassle of monthly, yearly, setup-related, or maintenance fees.
4. Convenient Administration:
Syncrify
is a multi-platform product and can be installed on operating systems like Microsoft Windows, macOS X, Linux, or even UNIX. The administration is entirely web-based, and administrators have the convenience of completing various tasks on a web browser. Downloading and installing
Syncrify
is effortless, and the setup is completed within minutes with the help of the interactive wizard.
Syncrify
is a standalone product and doesn't require any additional support software or configuration.
How You Get To Save Money, Time, And Resources as an MSP
Syncrify excels in its pricing model compared to its competitors. Users only pay once and use the service forever. It saves MSPs money as it doesn't require them to pay extra for backing up server-related or other software. Users can save resources with Syncrify as it is a standalone solution and doesn't require additional software or web configuration. Syncrify is easy to install and includes time-saving features such as automatic backup.
1. ISP: By partnering as an ISP, MSPs can offer backup services to their clients on their network and storage. As ISPs, partners can also control the rate and frequency at which they charge their clients. To partner with Syncrify, you will have to make a one-time investment in a minimum of 50 licenses, and you will have the opportunity to earn recurring revenue.
2. Distributor: Becoming a distributor will also provide you with excellent opportunities to maximize your revenue in commissions on every license by reselling Syncrify to your clients. Interested distributors automatically qualify for a discount of up to 60% off the price. You can start distributing by investing in a minimum of 100 licenses.
Final Words
In today's time, organizations cannot do away with the cloud. Its applications, offerings, and use-cases will only increase as it has become an indispensable component of today's digital world. However, like a double-edged sword, there are several challenges associated with its widespread adoption, the most critical one being backing up the cloud data securely. Besides, providing highly secure services with a user-friendly design, optimum and cost-effective fee structure, and easy administration are crucial challenges MSPs face while looking for the right platform(s) that can suit all their customers' needs.
To overcome the challenges posed by remote backup services, MSPs need to comprehensively evaluate their customers' requirements. Syncrify offers solutions for all these issues and more at industry-best prices that MSPs can leverage to expand their service offerings and provide better backup services to their clients.
References