Partial Branding for SynaMan
SynaMan offers two types of branding:
Partial Branding - available in Professional edition
Total Branding - available in Enterprise edition. More info...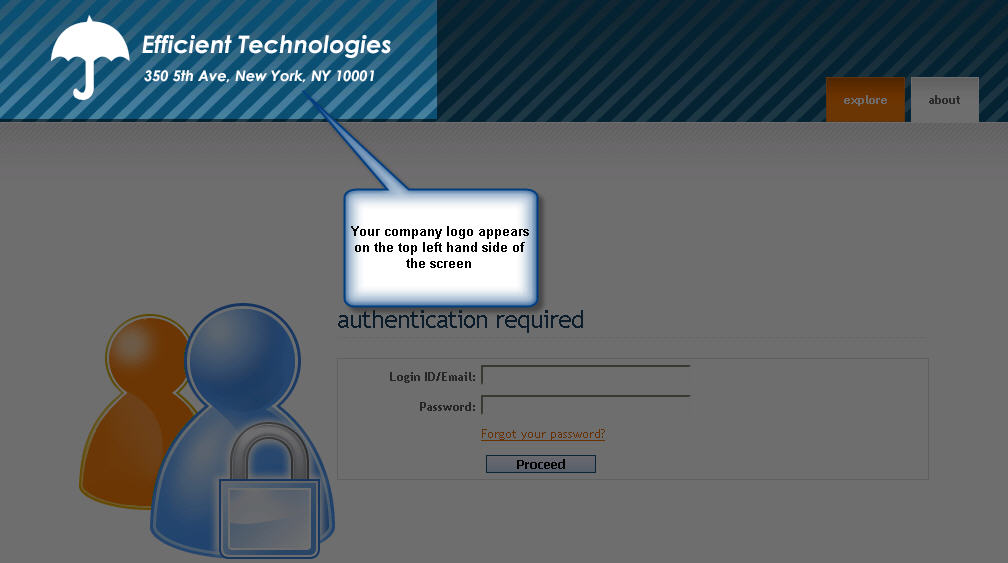 This page talks about partial branding that allow you to put your company logo or a custom text in the upper left hand corner of the web interface, giving your users an impression that they are connecting to a website belonging to you. Click the image on the right to enlarge a sample screen shot.
Prerequisite
SynaMan Professional. Branding is not allowed in SynaMan Personal edition
You must be using version 2.7 build 1337 or above. For older builds click here

Steps
The following steps demonstrate how to brand your copy of SynaMan.
Login as

admin

to SynaMan's web interface
Click

Advanced Configuration

under

Quick Links

.
Select the tab for Branding SynaMan
You can either select a text for your company name or display your company logo. See image below.


Create custom images and save them in $INSTALL_DIR/branding folder, where $INSTALL_DIR refers to the path where SynaMan is installed.
Click Apply when done.