What's new in version 7.0
The following is a list of new features in WinSQL 7.0



Download links:

Serial number (for WinSQL Lite)
Read Me (IMPORTANT)

---
Display results in Form
Starting from version 7.0, you have a choice of displaying the results in: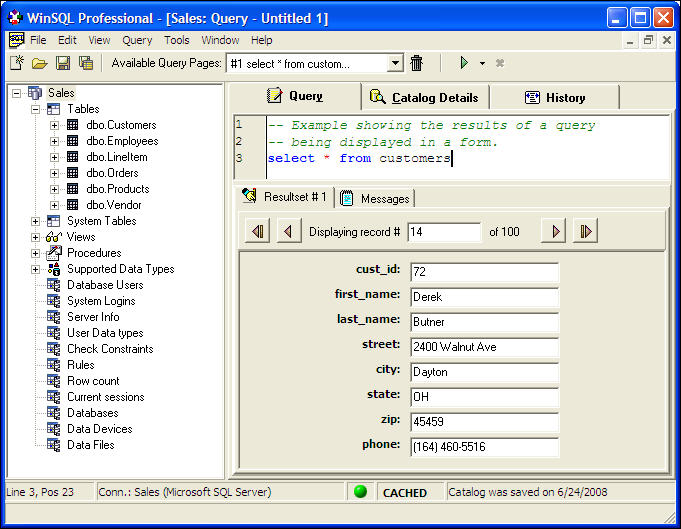 ---
Offline Backup/Restore
The offline Backup/Restore feature allows users to conveniently backup any database and restore it either to the same database type or a different one.
Refer to the Offline Backup/Restore link for further information about this feature.
---
Text Import Wizard
Easily import text files into any table. The easiest way is to drag any text file from Windows Explorer to WinSQL's catalog tree.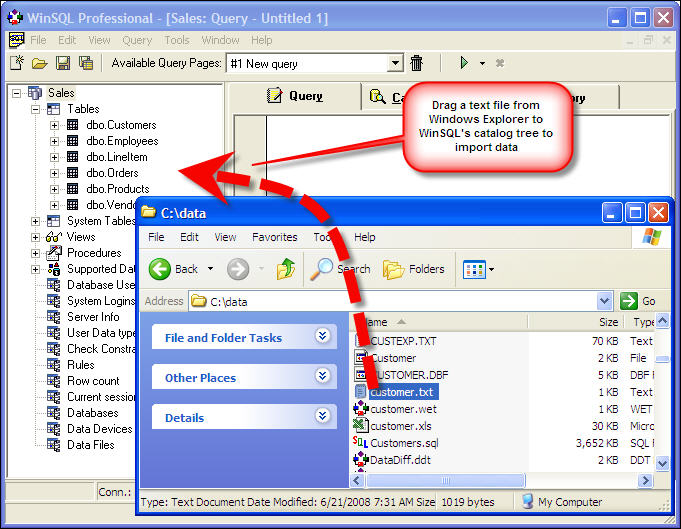 ---
History Filter
Restrict entries in the History tab by specifying a filter string.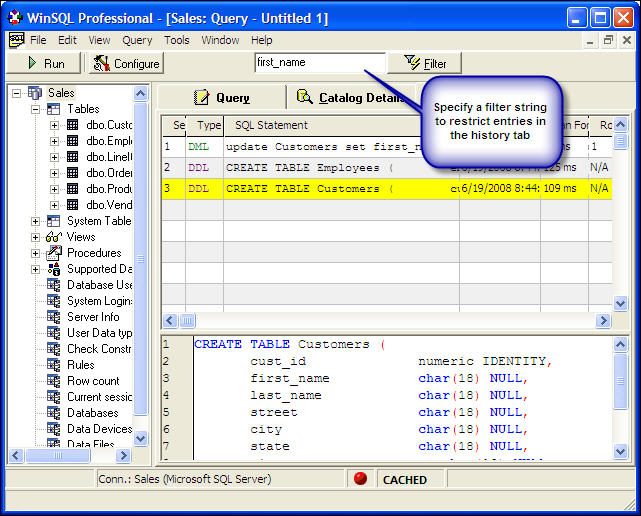 ---
File Extension Manager
Easily manage file extensions handled by WinSQL.