Users in SynaMan can easily share files through Shared Folders. First, create all the necessary users. To create users, click on
Manage Users
. Next, click on
Add a new user
and fill out the form. Once all the users are created, you should see them on this page.
Next, create a Shared Folder. This can be done by clicking on Manage Folders. This shared folder allows certain users to access it. Users can upload and download QuickBooks files here. Specify a directory here. An example is below:
Then, add the shared folder for each user. To do this, click on the Add Folder under the Action column. Next, select the folder you created earlier as shown below: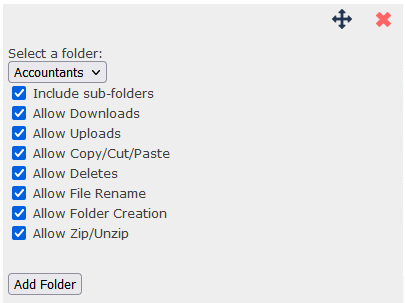 When logging in as the user in SynaMan, you can now get access to this public folder as shown here: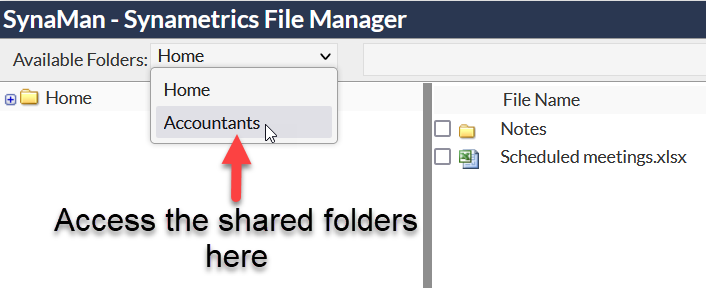 As a user, select the shared folder. You can now upload the QuickBooks file. By default, Quickbooks files are usually located in the
C:\Users\Public\Public Documents\Intuit\QuickBooks
directory. Once you upload the QuickBooks file, other users who have access to this shared folder can see this: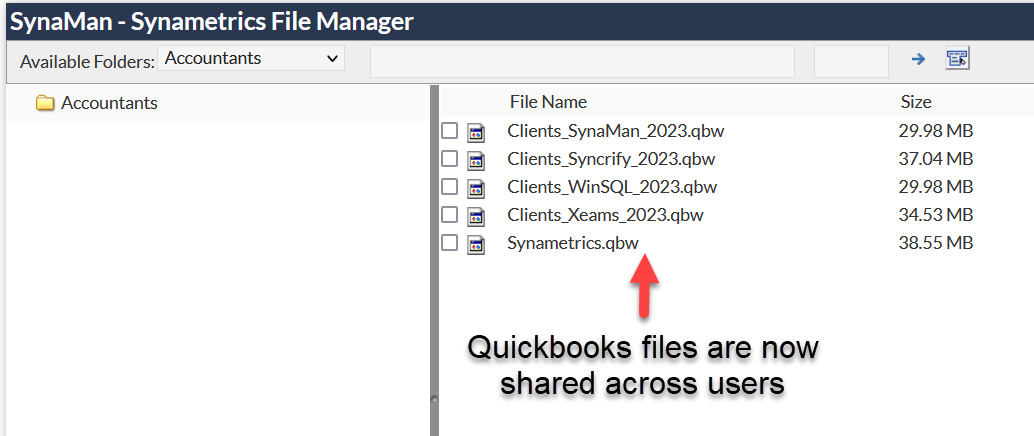 Shared Folders have some advantages:
Users can easily see the shared files by going to the shared folder. No download links are necessary.
Since users need to login, this provides better security.
Users can upload/download/modify files all they want in the shared folder (as long as the settings are enabled).
Here is the disadvantage to using Public Links:
You will need to create a user in order to view and modify the files in the shared folder.